[CEO Story]Dr. Yoo to participate in the 41th Annual J.P. Morgan Healthcare Conference
| | |
| --- | --- |
| Title | Dr. Yoo to participate in the 41th Annual J.P. Morgan Healthcare Conference |
| Category | CEO Story |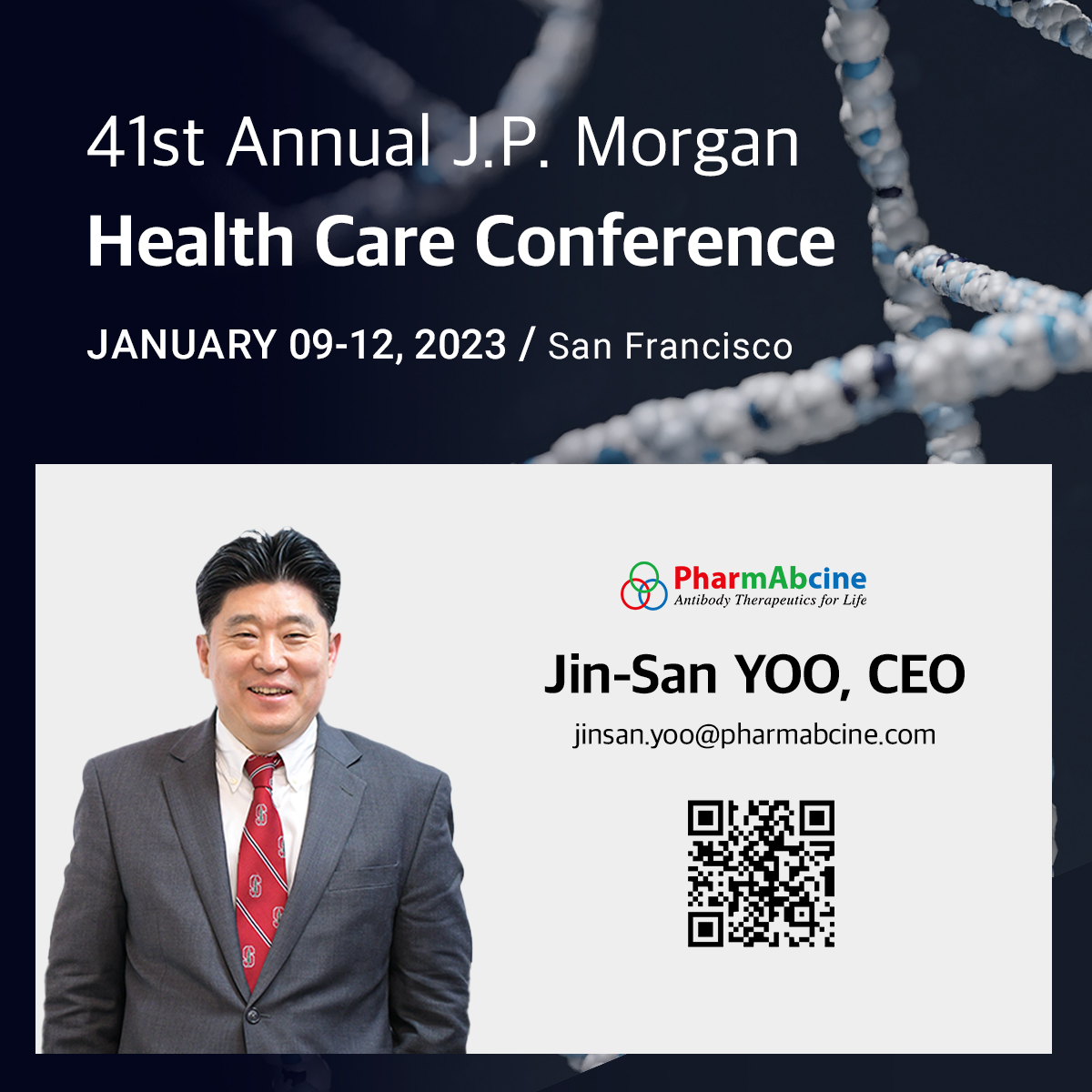 Dr. Jin-San Yoo, CEO of PharmAbcine, will participate in the upcoming 41th Annual J.P. Morgan Healthcare Conference in San Francisco, January 9-12. We are open to discuss potential partnership and investment opportunities. Visit J.P. Morgan Healthcare Conference website for more details.
Learn more about our pipeline candidates through the link below.
http://www.pharmabcine.com/ForInvestors/?q=YToxOntzOjEyOiJrZXl3b3JkX3R5cGUiO3M6MzoiYWxsIjt9&bmode=view&idx=12751363&t=board
Meet us in San Francisco!!!!