| | |
| --- | --- |
| Title | BIO-Europe 2021 |
| Category | CEO Story |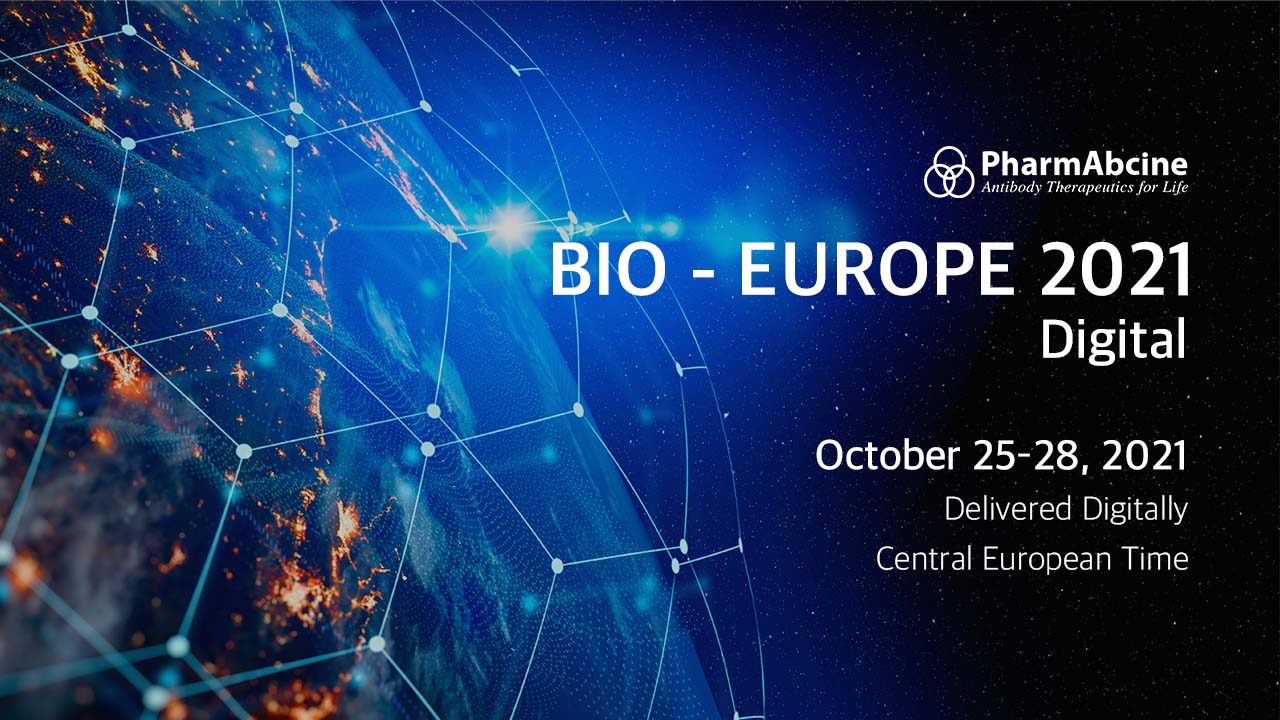 PharmAbcine announced today that the Company will virtually participate in the 27th annual BIO-Europe which will take place from October 25 – 28, 2021.
BIO-Europe is Europe's largest annual partnering conference serving the global life science industry. It attracts a wide range of business leaders, including senior executives of leading biotech companies, business development teams from large and midsize pharmaceutical companies, investors and other industry experts.
During the event, PharmAbcine's business development team will conduct one-to-one partnering meetings with biotech companies around the world to broaden its global network, explore mutual interests, and identify recent trends in drug development market.
■ Visit the link below for more information about the event