[CEO Story]BioCentury-BayHelix China Healthcare Summit 2021
| | |
| --- | --- |
| Title | BioCentury-BayHelix China Healthcare Summit 2021 |
| Category | CEO Story |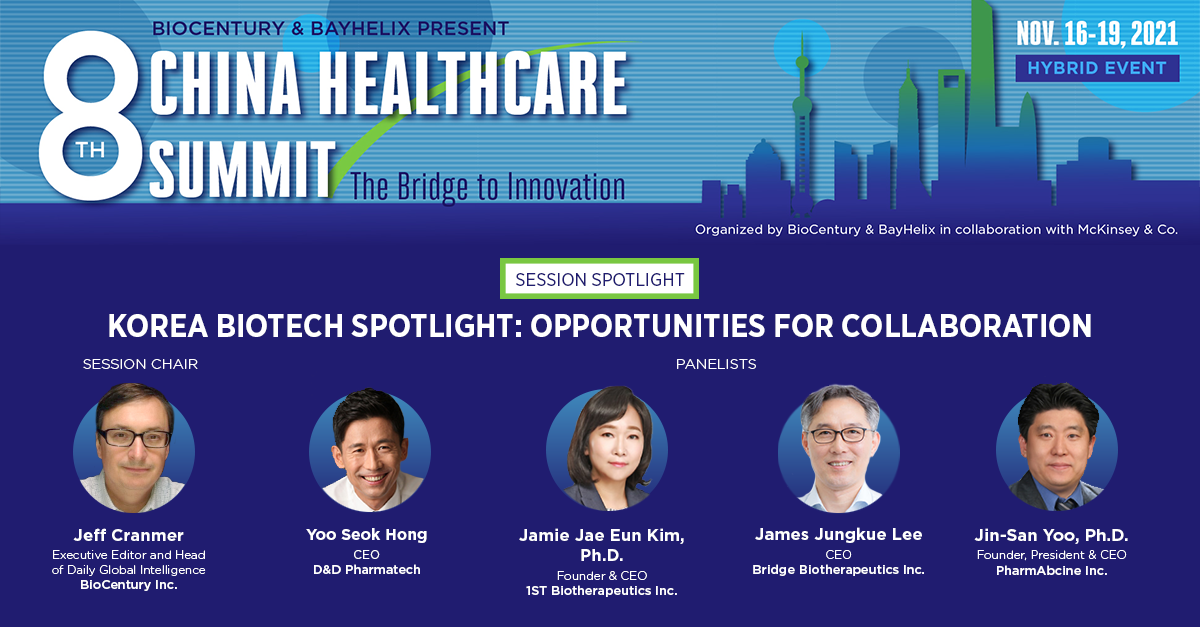 BioCentury-BayHelix China Healthcare Summit 2021
PharmAbcine, a clinical-stage biotech company focusing on the development of next-generation antibody therapeutics, announced today that Dr. Jin-San Yoo, Chairman and Chief Executive Officer of PharmAbcine is invited to present at BioCentury-BayHelix China Healthcare Summit 2021 from November 16 – 19, 2021.
At the event, Dr. Yoo will introduce PharmAbcine's key antibody drug candidates, such as Olinvacimab, PMC-309, and PMC-403, and seek potential licensing deals and co-development opportunities.
Also, an online session video featuring Dr. Jin-San Yoo and other key members from Korean biotechs will be available during the event. The session's main topic will be focused on potential collaboration opportunities between biotechs.
■ Visit the link below to register for the event.
https://conferences.biocentury.com/china-healthcare-summit
■ Visit the link below for the list of key speakers presenting at this event.
https://conferences.biocentury.com/china-healthcare-summit/speakers