[CEO Story]PharmAbcine's story featured on Life Sciences Review BioTech APAC 2021 Edition
| | |
| --- | --- |
| Title | PharmAbcine's story featured on Life Sciences Review BioTech APAC 2021 Edition |
| Category | CEO Story |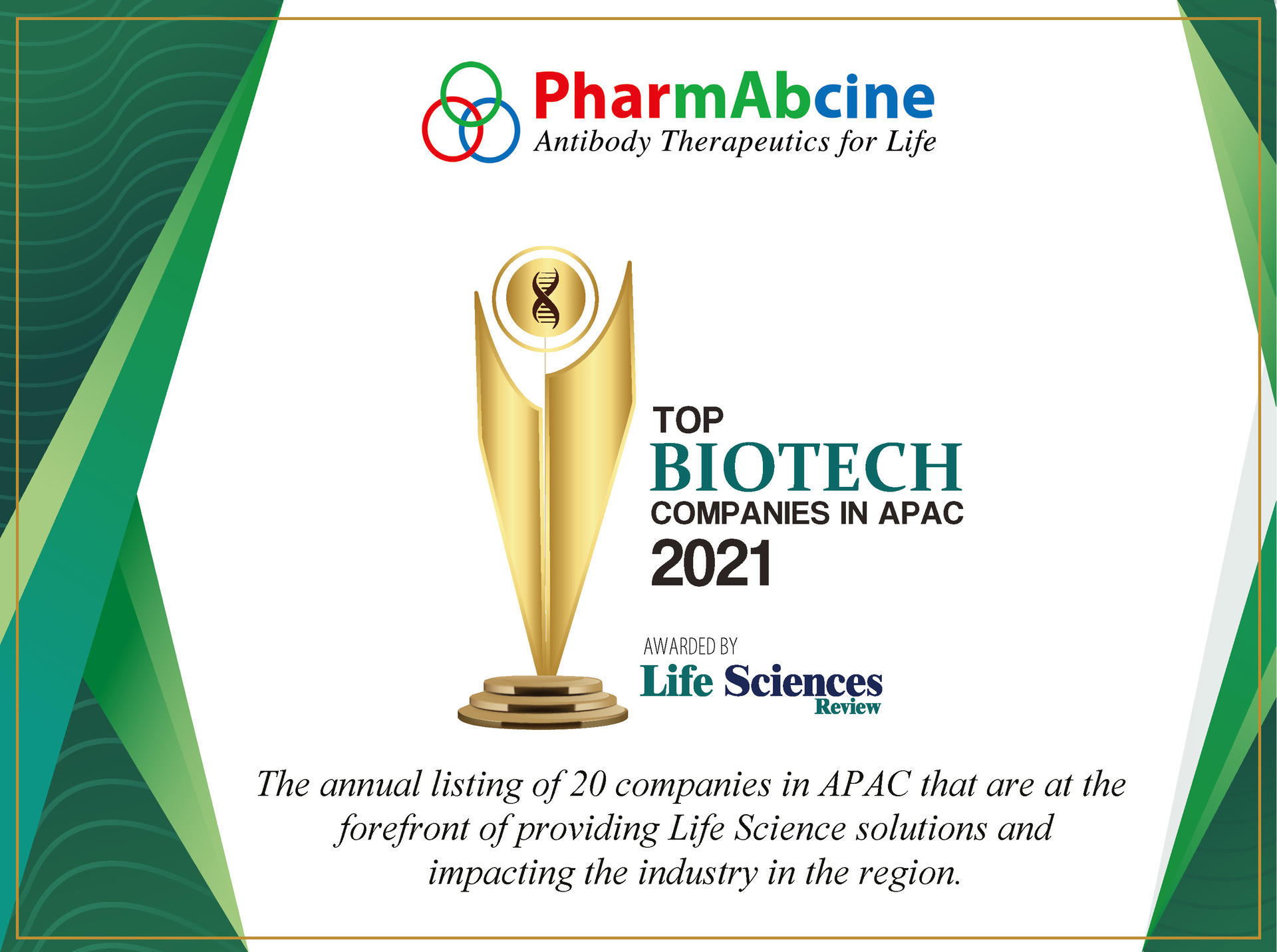 PharmAbcine's story featured on Life Sciences Review BioTech APAC 2021 Edition
PharmAbcine is nominated as one of "Top 20 biotechs in APAC" by Life Sciences Review, a magazine, website, and newsletter distributor that specializes in pharmaceutical, biotech, medical device, and diagnostic companies.
Life Sciences Review chose the Company over other many competitors with its core technology in fully human antibody development platform and many promising candidates that can help patients around the globe with unmet medical needs.
In the interview with Dr. Jin-San Yoo, CEO of PharmAbcine, Dr. Yoo showed strong confidence and high expectations in the Company's main drug candidates, including olinvacimab, PMC-403, PMC-309, and other early-stage molecules.
Visit the link below for more information.
Full digital magazine and cover page (starts at pg12) :
https://www.lifesciencesreview.com/magazines/December2021/BioTech_APAC/?digitalmagazine#page=1
PDF file available as an attached file :